Our New Home!
Today marks the second week we've spent in our new home! We didn't move very far, (literally .2 miles away from our old apartment, three doors down from Weston and Jessie) in fact, we still go on walks every morning past all of the other DuPree homes!
Our home is mainly comprised of items that have been passed down to us from others who can't find a use for them or possibly just found them on a whim and found something better in it's place. Whatever the case, Collin and I are practically glorified hand-me-downers.
We pick up items as we see fit at second-hand stores and thrift store while sifting through vintage finds for the clothing portion of the shop. I've recently been inspired to expand our selections to include HOME GOODS and I couldn't be more thrilled!
Come with me!
Let's go on a journey through our home!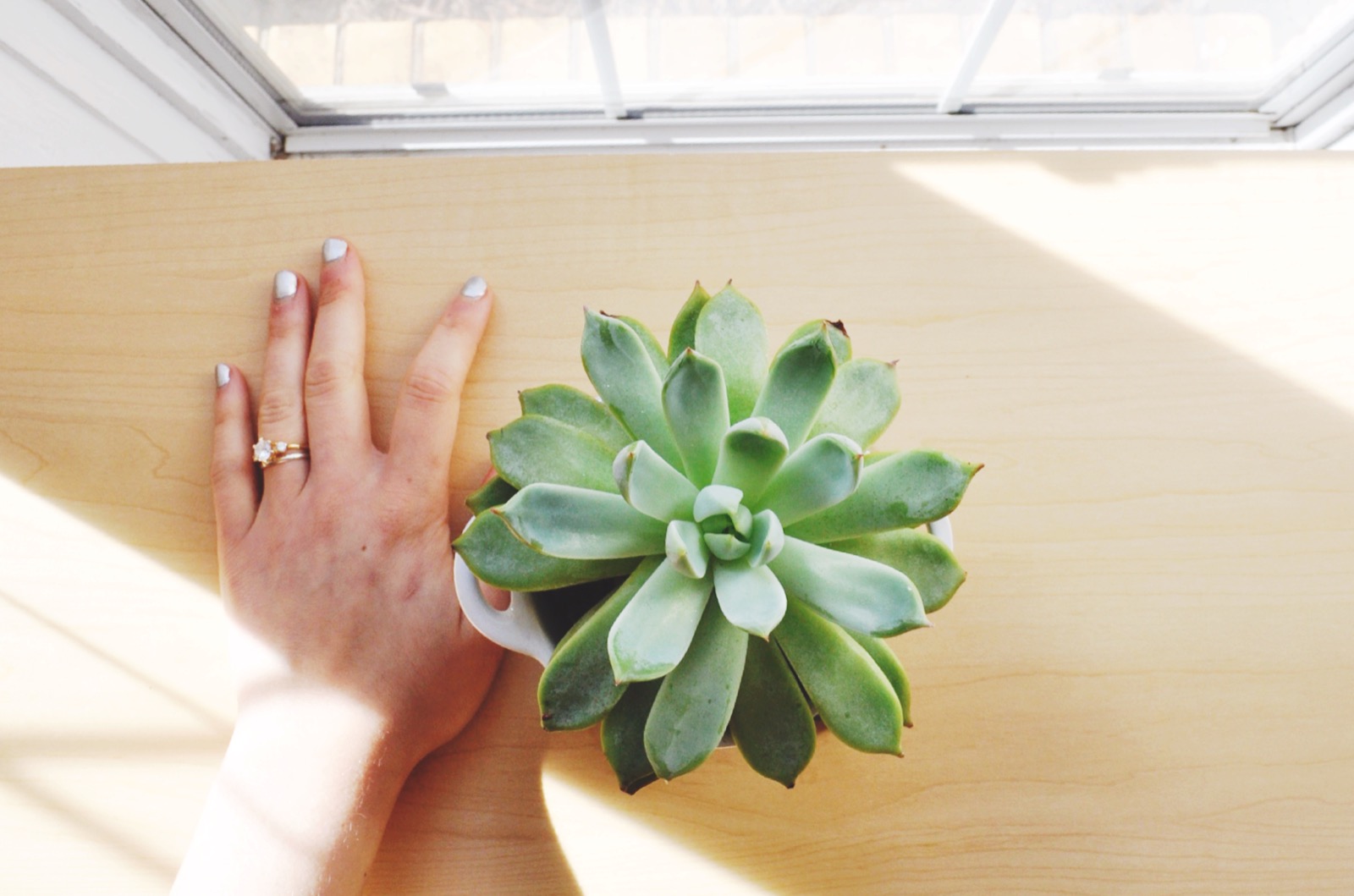 Wedding Succulent
The only thing that survived my bouquet.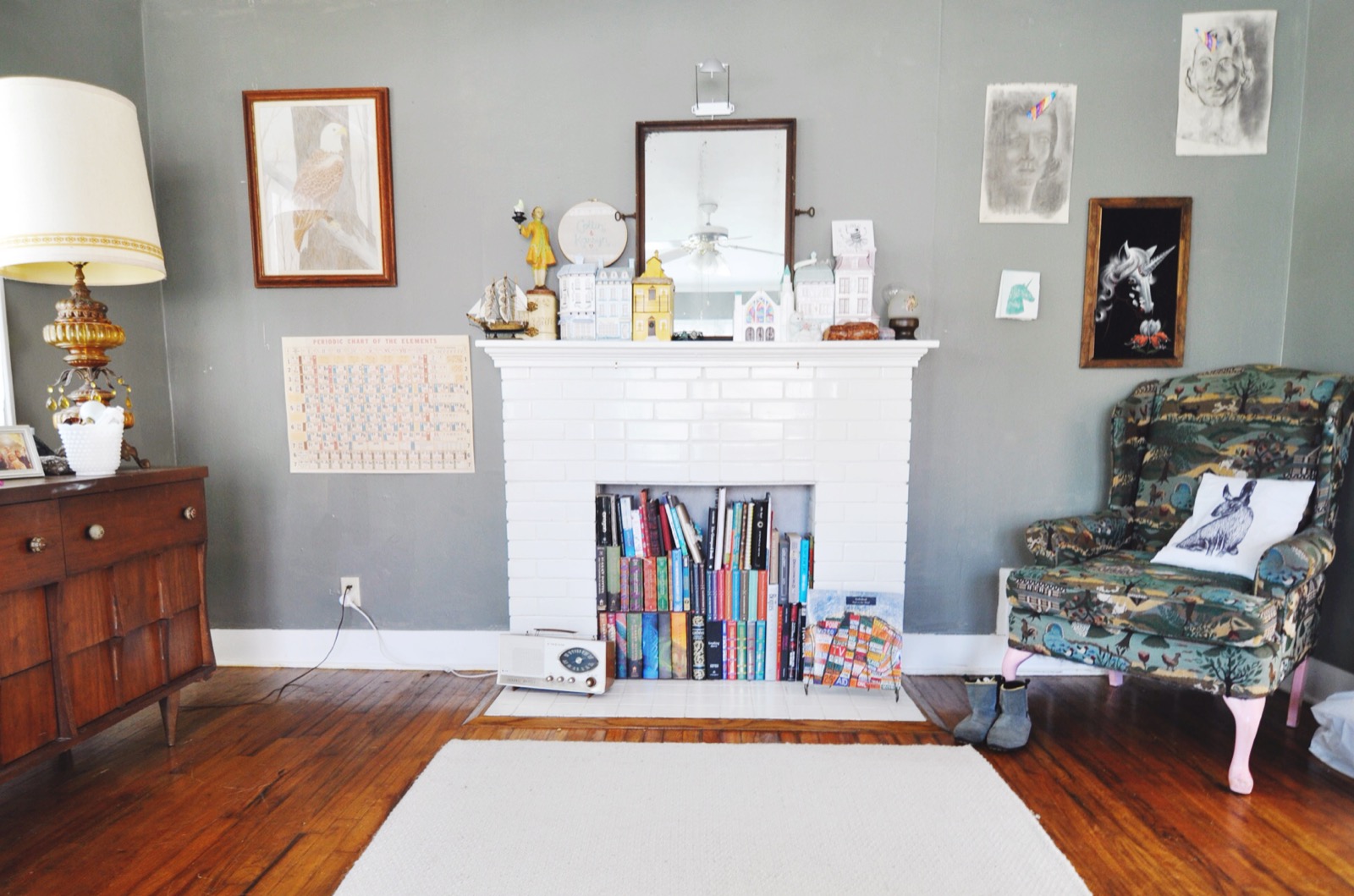 Faux Mantle
Dress up your faux mantle by throwing some books in there! Books, vinyl, you name it!
Our Favs
We're obviously children. HP for life.
Unicorner
This is what we like to call our UniCorner. I am starting a unicorn collection based off of one framed image, so I had to improvise (and add horns to other photos).
Porcelain Homes
These are my special home cookie jars given to me by my sister, Sherri. I added the yellow guy yesterday for Christmas!
Iglesia
Found this adorable Mexican-inspired church to accent my little porcelain homes yesterday!
Alec Baldwing
This is our dear son, Alec Baldwing. He is a diva.
Photos
Always print and frame photos, no matter how much you love your iPhone! It will bring much needed coziness to your space.
Oh Ship
Collin grew up with a mother who collected about 100+ ship inspired things for him because he liked them. Lucky for him, I'm cool with it, as long as I can throw in polaroids of family and a couple huge mirrors.
Oui Oui!
I found this lovely poster of Paris at Paper Source with my dear friend, Becky in Dallas. We picked a couple up and they're only $4 a piece!
Oh Deer
Still working on making more pillows like this, but I can never find the time! Sewing is just sew not my thing.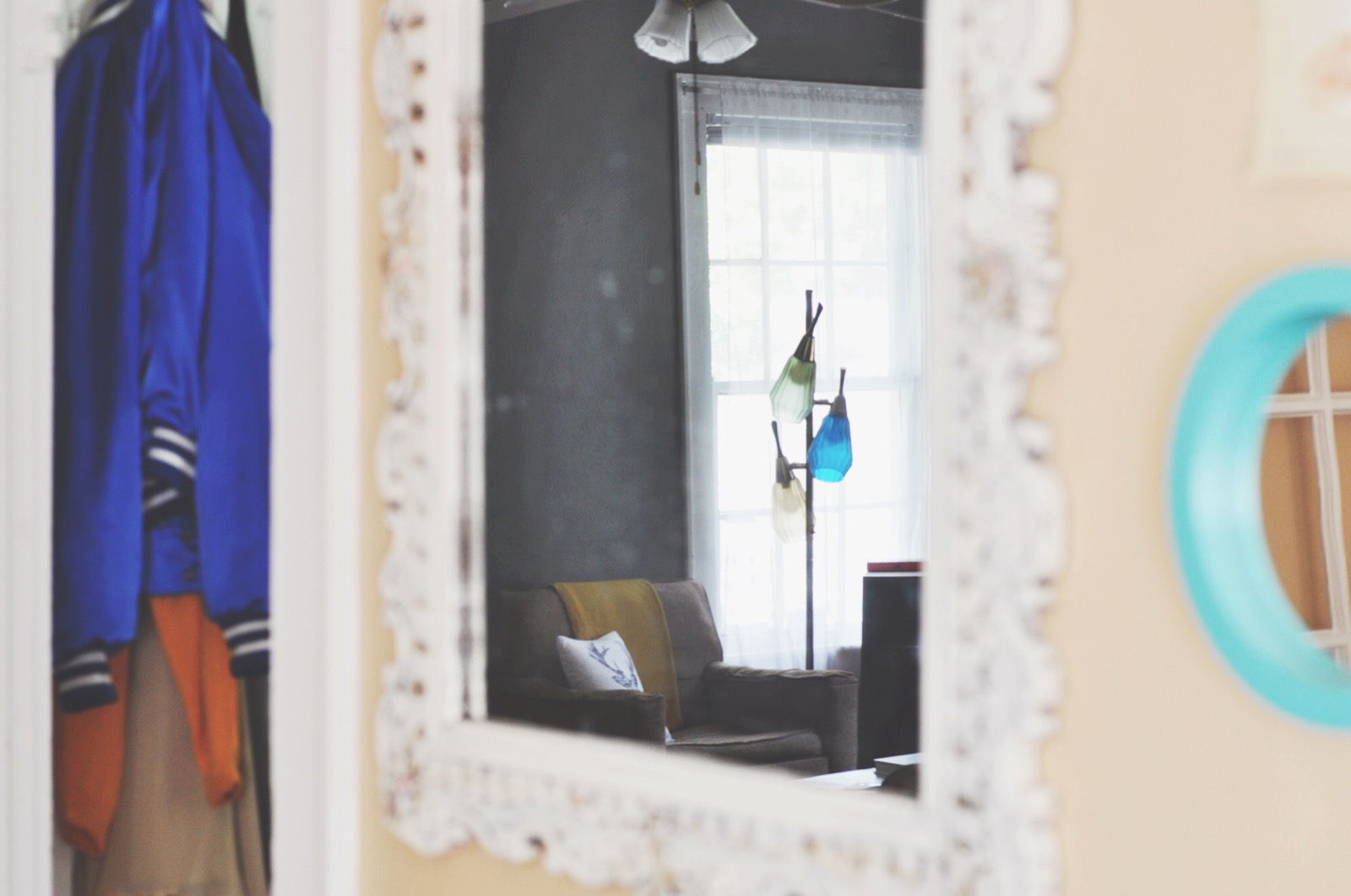 Mirroception
See what I did there? There's that chair!
Unicorner
Here's a better shot of my unicorn collection.
Ships and Tea
Here's a shot of a dear ship mirror that we broke mysteriously and Collin's mum bought us a new one off eBay as a surprise! Also, some adorable stationary from a reader who I forgot to respond to. If you're reading, I'M SORRY.
Knobby
Spice up older pieces with things besides paint! We found these perfect drawer knobs at Hobby Lobby for just a few dollars.
Blue!
We painted our door blue within 24 hours of living in our new home. It was brown/red and was ugly.
Punkin
Christie gave us some pumpkins when we moved in! How sweet!
H O M E
It's a work in progress, but it's so damn cute.
Humble Brag
We were in Cosmo...did you know that?